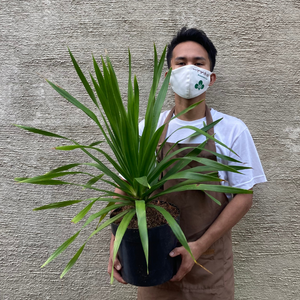 The Yucca is a low-maintenance plant with sword-like green leaves atop sturdy canes! This plant is sure to make a statement in your home.


Light - Yucca prefers bright indirect light indirect to bright light. Too little light will cause growth to slow.




Water - Water your Yucca when 75-100% of the soil volume is dry. 

Humidity - It does not require any extra humidity, but will appreciate an occasional misting.

In Halamanin, we make sure that you will only receive the best and stable plants.

For bulk orders, landscaping projects, or questions about the plant, e-mail or message us!