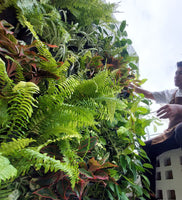 Welcome to Halamanin
We aim to be your one-stop source of your gardening needs, services, and plant knowledge.

We firmly believe that nurturing and tending to plants not only cultivates family bonds but also nurtures thriving workspaces, allowing individuals to fully embrace the numerous advantages nature offers.
Top-Tier Plants
Each plant available on our website undergoes quality checks from our dedicated team, assessing factors such as overall health, size, foliage color, and root development to ensure it meets our stringent standards.
Shop plants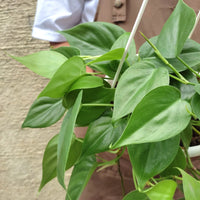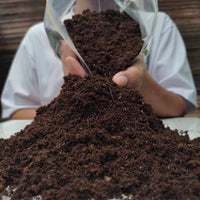 Premium Products
We understand the joy and fulfillment that comes from nurturing a thriving garden, and one of our mission is to provide you with top-quality products to support your gardening endeavors.
Gardening Needs
REVIEWS FROM OUR CUSTOMERS
What you see in their photos are what you will get, reasonably priced products, very easy to transact with no hassle at all.
Pleasantly surprised with Halamanin and highly recommended.

Gracia J.
The plants I ordered are absolutely beautiful! It's so lush and established. The seller is so easy to transact with. I will definitely order again!

Romai Love L.
Shop is very easy to communicate with and I love that their website includes tips on watering, sun exposure, etc. Super useful for beginner plantitas like me. Received a lush Boston Fern and an affordable Pothos from them and definitely won't be my last purchase.

Thezza B.
Got my plant delivery today! I got my two hanging ferns. Loved it! I appreciated how it was carefully packaged. The transaction was smooth and very professional! Thanks!

Jay Cesora O.
I super love the ferns that i got from them today. Happy and satisfied first time buyer here. More plants to buy from you soon.

KimCes L.
Fast and smooth transaction. Items are clean and well packed. The free delivery promo, is WOW! Thank you so much halamanin!

Maria Divina T.
Fast transaction, shipment and quality plants. Easy to place an order and pay thru their website. No hassle at all. Plants are good as presents too that surely the plantitos and plantitas will love. Bought twice from them as a gift. The receiver is happy.

Jeremie P.
The transaction was a breeze. The plants arrived in good condition and properly packed. I originally planned to repot them, but their pots are also beautiful. I'm sure to order from Halamanin again.

Einreb Es B.