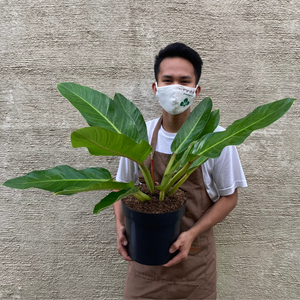 The Philodendron Green Melinonii is a rare indoor plant, gleaming chartreuse-green, elongated foliage makes this gorgeous specimen worthy of star billing in your home or office or an exceptional gift for any plant lover.


Light - Bright filtered light, imitating what this plant receives in nature, is best.  But early morning or late afternoon sun is beneficial when growing indoors.
Water - Water when the top 1-2 inches of potting mix feels dry.  They don't want to be wet all the time, nor do they want to dry out completely. 


Humidity - These plants prefer high humidity.


In Halamanin, we make sure that you will only receive the best and stable plants.

For bulk orders, landscaping projects, or questions about the plant, e-mail or message us!