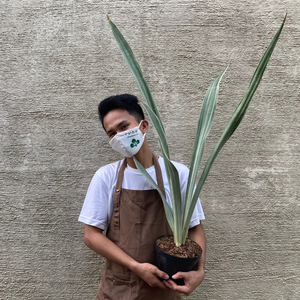 If you're new to plant ownership or are simply looking for an easy-care houseplant, a Sansevieria is the plant for you. These hardy plants remain popular because of their adaptability to a wide range of growing conditions.


Light - Your Sansevieria is adaptable. It prefers medium to bright indirect light, but can also tolerate lower light as well as direct sun.




Water - Water only when the soil is completely dry. 


Humidity - 

Your Sansevieria prefers a dry environment. No need to mist.

In Halamanin, we make sure that you will only receive the best and stable plants.


For bulk orders, landscaping projects, or questions about the plant, e-mail or message us!